News
The committee is delighted to report that new member Linda Page attended the October 8th Committee Meeting and has agreed to join the team, taking over the role of Interest Group Coordinator following the resignation of Theresa Smith
Newsletter
For the latest Haddenham U3A newsletter, please click on the graphic: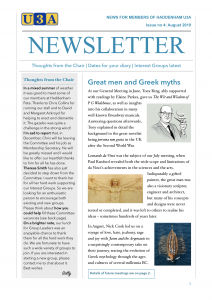 The next newsletter will be sent to all members in November.
Diary dates
The November meetings on 11th and 21st feature a fascinating talk by Ken Satterthwaite on The American Civil War – A Naval Aspect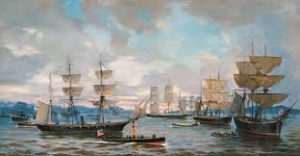 On December 9th we are pleased to welcome back The  Waddesdon Manor Choir to lead our Christmas Extravaganza in the village hall.
There is a
Thames Valley Network Christmas Concert
by the
Brandenburg Singers
on 3rd December. Details can be found
here
.
For the latest events please see the
calendar
.
All members to note
There
still
remains an urgent need for members to join your
Committee
.  As you will see there are now three vacancies with a further retirement expected 31st December
If members have any suggestions for trips to new locations or events, please let us have your ideas.  Please contact Mary Paterson at
events@haddenhamu3a.co.uk
PLEASE USE THE LINKS AT THE TOP AND THE FOOT OF THE PAGES TO FIND OUT MORE