General Meetings
General meetings of Haddenham U3A usually have a guest speaker and from April 2020 will be held on the first Wednesday of each month. Members arrive from 2.15 for a 2.30 start. Meetings usually last for an hour and a half, including time to socialise over a cup of tea.
Guest speakers cover a wide variety of topics of general interest to enable an increased awareness of our locality and our world, embracing history, travel, nature, science and culture, with a balanced programme to meet U3A aims.
We hope you will enjoy our meetings, learn something new, get to know other members, and occasionally volunteer to help out.
In accordance with the Government guidelines, we have cancelled all our normal General Meetings until further notice.
However, we continue to have an interesting programme of talks by Zoom and more members are logging in to enjoy them.
The meetings listed below are by Zoom and must be pre-booked by responding to the notice sent from our database of members.   An invitation will then be sent to your email 24 hours before the event giving details on how to access.
Venue
The normal monthly meetings take place at:
Bradmoor Farm Function Suite
4 Stanbridge Road
Haddenham
HP17 8JX
There is ample parking at the venue.
Costs
General meetings are free to members of Haddenham U3A.
SPEAKER INFORMATION – U3A PROGRAMME 2020
Wednesday 7th October
Exploring Berlin: a window on German History – Simon Gregor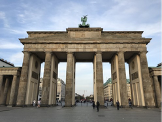 Simon Gregor is a freelance historian and tour guide, and in this talk he will explore the amazing city of Berlin using photographs, maps and personal stories.  Through the lens of Berlin, Simon will look at the history of Germany from Roman times, but with a particular emphasis on the period after 1871 when the nation-state of Germany was formed.  For those who have never visited, this will form an introduction to the City and some of its key locations; while for those who have been to Berlin,  it will hopefully uncover some less well-known aspects of its history.
Wednesday 4th November
The Mitford Sisters – Gillian Cane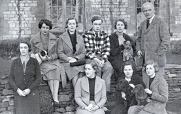 The six Mitford sisters today seem an unlikely bunch.  They were all considered striking and very beautiful, and each of them made their mark on the world.  However, now we can see at least one of them was a complete villain, and at least one of them rather a hero.  None of them, however, was boring.  To be boring would, I think, have been seen by them as the worst of all possible faults.  Endlessly fascinating, sometimes very entertaining, and usually shocking this talk will introduce you to a most amazing family.
Wednesday 2nd December
Lights, Camera, Ho! Ho! Ho!
A Surprising Celebration of Christmas Movies – Speaker Pete Allen
Jimmy Stewart in 'It's A Wonderful Life', Macauley Culkin in 'Home Alone', Michael Caine and the Muppets in 'A Christmas Carol'. Christmas and movies have gone hand in hand since the early days of Cinema. But do you think you know what makes a great festive film? In this Talk on the classic Seasonal films, there's always room for a little surprise in the festive movie stocking…like John Wayne on the run from the law…what could be more Christmassy than that?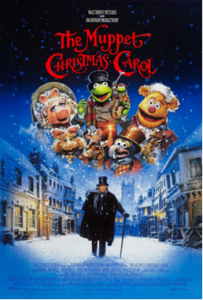 Pete Allen is the Director of The RC Sherriff Trust, an arts charity established through terms set down in the will of the playwright and author RC Sherriff. He spent six years as Assistant Head Flyman at The Theatre Royal, Drury Lane before training as a theatre director at Rose Bruford College of Speech and Drama and undertaking a master's degree in Film and Television Studies at the University of Westminster. Prior to his work with The RC Sherriff Trust he was The Arts Development Officer for Elmbridge Borough Council where he was responsible for The Royston Pike Lecture Series. He was co-founder and artistic director of WhirlygigArts which ran CRYPT (Cranleigh Young People's Theatre), CMYT (Chequer Mead Youth Theatre) and The Big Picture Young People's Film Workshop. He also co-founded Storm the Stage Young People's Theatre for Mole Valley District Council and was the Director of The Together in Waddon Community Project. He works extensively as a professional theatre director and film-maker.
Joining the Meetings
The General Meetings are open to all members of Haddenham U3A.
Angela Hart, on behalf of the U3A Committee, organises the speaker programme. If you have any suggestions of good speakers who would be suitable for the U3A General Meetings, please contact Angela on 01844 292070 or speakers@haddenhamu3a.co.uk
The committee organises the rota of volunteers for the preparation of the venue.