General Meetings
General meetings of Haddenham U3A usually have a guest speaker and are held on the second Tuesday of the month.   Members arrive from 2.15 for a 2.30 start.  Meetings usually last for an hour and a half, including time to socialise over a cup of tea.
Guest speakers cover a wide variety of topics of general interest to enable an increased awareness of our locality and our world, embracing history, travel, nature, science and culture, with a balanced programme to meet U3A aims.
We hope you will enjoy our meetings, learn something new, get to know other members, and occasionally volunteer to help out.
Venue
The normal monthly meetings take place at:
Haddenham Village Hall
Banks Park,
Banks Rd,
Haddenham
HP17 8EE
There is parking at the venue.
Costs
General meetings are free to members of Haddenham U3A.
Joining the Meetings
The General Meetings are open to all members of Haddenham U3A.
Angela Hart, on behalf of the U3A Committee, organises the speaker programme. If you have any suggestions of good speakers who would be suitable for the U3A General Meetings, please contact Angela on 01844 292070 or speakers@haddenhamu3a.co.uk
The committee organises the rota of volunteers for the preparation of the venue.
SPEAKER INFORMATION – U3A PROGRAMME 2022
Tuesday 12th July 2022
Speaker: Sarah Slater
Talk: Secrets, Sex, Scandals and Salacious Gossip of the Royal Court 1660 to 1830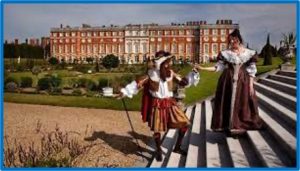 Sarah is a Guide Lecturer at Hampton Court Palace and will wear one of her beautiful costumes and talk about all the naughty bits of history you would probably not have learnt about at school!  This talk covers royal mistresses, prostitution, sexual diseases of the time and the methods used to prevent SDTs and unwanted pregnancies.  Warning, this tour is not for the prude, it is fun but rude!
She joined Historic Royal Palaces in 2008, as a State Apartment Warder and Guide at Hampton Court. Taking exams through the Open University and training as a Guide Lecturer, Sarah gained her White Badge as an Affiliate of the Institute of Tourist Guiding.
Sarah has a passion for the palace, so much so that she could talk about the history, art and architecture all day, but she has a particular interest in the past human stories of those who have lived and worked within the palace walls.  Sarah's knowledge is far reaching but she particularly enjoys tailoring her tours to fit with each client's particular interests and needs.
Tuesday 9th August 2022
Speaker: Christopher Baines
Talk: Paul Nash and the Wittenham Clumps

The Wittenham Clumps were a major source of inspiration for Paul Nash (1889-1946), one of the finest British artists of the 20th century. The talk explores Nash's unique and enduring connection with this landscape, showing his Wittenham Clumps work alongside his war art, Surrealism, illustration, photography and design.
Christopher Baines runs the Paul Nash and the Wittenham Clumps website www.nashclumps.org with artist Anna Dillon. He regularly lectures on Nash and has been interviewed about him for the BBC TV programmes Countryfile and Andrew Graham Dixon's Paul Nash: The Ghosts of War.
Tuesday 13th September 2022
Speaker: Jeff Rozelaar
Talk: Speak Up and Mind the Furniture;
An Actor's Life for Me

As an experienced amateur actor for 50 years and a professional film extra for 5 years Jeff relates a series of anecdotes about the mishaps on stage and off and those that take place behind the camera.  He describes his favourite plays and roles and what he considers to be great moments in drama. Jeff will provide a series of monologue extracts as different characters
Jeff has over 45 years' experience in teaching of numerous subjects at secondary level, and has a keen interest in English, Drama and Humanities, He also has wide experience of performing and directing within Secondary Schools and Local Amateur Dramatic societies.
Tuesday 11th October 2022
Speaker: Martin Lloyd
Talk: Passports, Assassins, Traitors and Spies
Passport stories from history.

Thrill to a dramatic account of how the actions of a group of assassins brought about a change in the passport regulations; how the unmasking of a spy caused a modification in passport design and how, for one man, the passport itself turned into a killer. Whether explaining the invention of the identity card in revolutionary France, recounting the birth of the British blue passport in the 1920s or divulging the secrets of today's machine readable passport, Martin Lloyd is informative and engrossing on this subject
Martin Lloyd spent 23 years in HM Immigration Service and became interested in the wider story of passports while in service.  He is an experienced and popular speaker. He travels throughout the country giving talks to all kinds of groups and associations and is very much in demand.
Tuesday 8th November 2022
Speaker:   Graham Horn
Talk:      The Thankful Villages of the Great War

World War One, the Great War, impacted on all communities up and down the country.  Only a very few were able to welcome home all the men who had gone to fight.  These are the Thankful Villages.
How did those villages respond to their fortune, and what are they like today?
We visit the villages, as far apart as Cornwall and Northumberland, West Wales and Norfolk, and search out their stories.
Graham is based in the Thames Valley, near Reading between Windsor and Oxford, and he loves showing people around this particular area of England.
The Blue Badge, awarded by the Institute of Tourist Guiding, is the most prestigious guiding qualification in the country.  Graham has gained Blue Badges for South West, South and South East England.
To achieve these qualifications Graham passed numerous practical and written examinations.  In addition, Continuous Professional Development (CPD) means we guides never stop learning or refreshing our knowledge.
He is a Geographer by instinct and a Transport Planner in a previous career.  His love of discovery and his tour guide qualifications helps him to prepare tailored, enjoyable trips.
Tuesday 13th December 2022
Christmas Entertainment & Refreshments
 
TUESDAY 10TH JANUARY 2023
Speaker:  Tom Way, wildlife photographer
Talk:        TOOTH, CLAW AND MANE

In Tom's latest talk he gives a detailed review of his recent images taken on his recent travels.  Tom will discuss one of the most exciting but also one of the hardest assignments photographing tigers in India.  He will also relive moments photographing Brown Bears in Northern Europe, and beautiful Camargue horses racing along the Mediterranean beaches.  Tom will finish by revealing the most current images from his African adventures, particularly focussing on Rhino, Cheetahs and Lions.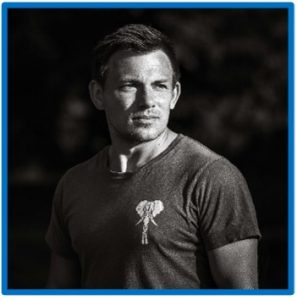 Tom Way is recognised for his powerful and engaging portraiture of Africa's mammals.  Favouring a fine art black and white style of photography, his images are widely exhibited in galleries and exhibitions.  His work has been awarded widely including European Wildlife Photographer of the Year and the World Sony Awards, Nature's best Photography Africa.