General Meetings
General meetings of Haddenham U3A usually have a guest speaker and are held on the second Monday AND third Thursday of each month, so that all members have a chance to hear them. Meetings start at 2.15 for a 2.30pm start at Haddenham Youth & Community Centre, and usually last for an hour and a half, including time to socialise over a cup of tea.
Exceptions are May, when we have our AGM on the second Monday (with no Thursday meeting) and December, when our Christmas Entertainment is usually held in the Village Hall – also on the second Monday, with no Thursday meeting.
Guest speakers cover a wide variety of topics of general interest to enable an increased awareness of our locality and our world, embracing history, travel, nature, science and culture, with a balanced programme to meet U3A aims.
We hope you will enjoy our meetings, learn something new, get to know other members, and occasionally volunteer to help out.
Venue
The normal monthly meetings take place at:
Youth & Community Centre
Woodways
Haddenham
HP17 8DS
The centre is situated to the right of Haddenham Junior School, and there is a car park on the opposite side of Woodways.
Costs
General meetings are free to members of Haddenham U3A.
SPEAKER INFORMATION – U3A PROGRAMME 2019/20
11th and 21st November
Ken Satterthwaite – The American Civil War: A Naval Aspect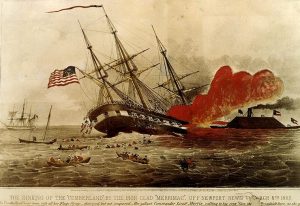 In 1861 the infamous American Civil War broke out  when several Southern States who had seceded from the Union fired on Fort Sumter on April 21st 1861. This war was to last four long years which cost the lives of 620,000, the most servicemen in American history to date.  Many of the land battles of that war are well document and publicized, but the naval actions are lost in the background therefore this talk will cover some of the naval events which helped to alter the course of that war and future ship building.
Monday 9th December
Waddesdon Manor Choir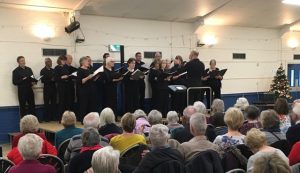 Back by popular demand after their storming success last year, the Choir led by conductor Russell Scott will entertain at our Christmas Event with a range of seasonal songs.  A high-quality choir of dedicated staff and volunteers, plus Christmas refreshments, makes a good start to the festive season.
13th and 16th January
John Tyler – The Changing Wildlife of the Chilterns
The Chilterns have been scrutinised by John and his camera in close-up.   From warm seas, through Ice Ages, tundra and forest to the farmland and beechwoods of today, we travel through a hundred million years to follow the story of the Chiltern landscape and its wildlife.
 10th and 20th February 2020
Jez Elkin – Waste Not Want Not
Do you know what happens to your household waste?  Jez works at FCC Environment raising awareness of the importance of how society handles waste. He gives an interesting insight into an increasingly important area of our lives.
You will find out how your non-recyclable rubbish is used to generate electricity, and diverted from landfill. How your mixed recycling is sorted and passed onto recycling companies. How your food waste is treated.
9th and 19th March
Tony Eaton – The Duke of Windsor and the Nazis
Tony loves unravelling mysteries and investigating conspiracy theories. He will present what he has discovered and leave you to decide – fantasy, fiction, or the real story.  The Duke of Windsor's wartime dealings with the Nazis is one of the Royal Family's most closely guarded secrets.  Sensitive files remain embargoed – protected by the 100 year rule accorded, uniquely, to the Royal Archives.  However, what has become increasingly clear is that when his country was facing its greatest crisis, the Duke was pursuing agendas totally at odds with Britain's war objectives.  Was this deliberate or was he being manipulated – a pawn caught up in a much wider game?
General Meeting Rota for September to December 2019
Meeting Date
Leader
DP and PA System
Chairs Layout
Monday 11th November
Sally Lajalati
Mike Darnell
Tony Barker

Peter Grimsdell

Thursday 21st November
Angela Hart
Richard Pipe
Liz and Barry Tomkins

David Ackroyd

Monday 9th December in the Village Hall  (no Thursday meeting)
Sally Lajalati
Geoff Parkes
Tony Barker

Keith Wheeler-Cherry

Jerry Michell

Please ensure you are at Haddenham Youth and Community Centre by 1.30 pm and finish setting out chairs by 1.50 pm to avoid obstructing the entrance for members arriving early.
Joining the Meetings
The General Meetings are open to all members of Haddenham U3A.
Angela Hart, on behalf of the U3A Committee, organises the speaker programme. If you have any suggestions of good speakers who would be suitable for the U3A General Meetings, please contact Angela on 01844 292070 or speakers@haddenhamu3a.co.uk
The committee organises the rota of volunteers for the preparation of the venue.