Notice of the 19th Annual AGM of Haddenham U3A
Date:     Tuesday 9th November 2021
Time:     2.15 pm
Venue:  Village Hall, Banks Park, Banks Road, Haddenham HP17 8EE
Associated AGM Papers:
Notice of AGM
Committee Nomination Form
Clauses to add to the Constitution
AGM Agenda
Minutes 2019 AGM
General Meetings
General meetings of Haddenham U3A usually have a guest speaker and from April 2020 will be held on the first Wednesday of each month and from August 2021 will be held on the second Tuesday of the month. Members arrive from 2.15 for a 2.30 start. Meetings usually last for an hour and a half, including time to socialise over a cup of tea.
Guest speakers cover a wide variety of topics of general interest to enable an increased awareness of our locality and our world, embracing history, travel, nature, science and culture, with a balanced programme to meet U3A aims.
We hope you will enjoy our meetings, learn something new, get to know other members, and occasionally volunteer to help out.
Venue
The normal monthly meetings take place at:
Haddenham Village Hall
Banks Park,
Banks Rd,
Haddenham
HP17 8EE
There is parking at the venue.
Costs
General meetings are free to members of Haddenham U3A.
SPEAKER INFORMATION – U3A PROGRAMME 2021
Tuesday 12th October 2021 – 2pm for 2.30pm
Venue: Haddenham Village Hall
 Colin Pawson – The Tootler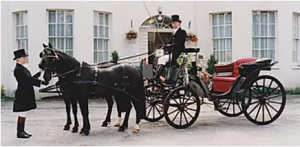 Colin's talk tells the story of Coaches & Coach-horns from the Golden Age to the Present Day with a Demonstration of Traditional Coach-horn Calls & Tunes.
He has been driving ponies and horses for over 30 years; initially as a hobby and then commercially with horse-drawn funerals, weddings and some film work.
He is a qualified Light Harness Horse Instructor and also works extensively with the driving section of the Riding for the Disabled Association. He became involved with 4-in-hand coaching in 2000 after teaching himself to blow the coach-horn.
Since then he has developed a passion for all aspects of Coaching and delights in sharing his enthusiasm and the  many adventures he has had acting as Guard on the Coaches that are still on the roads today.
Tuesday 9th November – 2pm for 2.15pm
Venue: Haddenham Village Hall
ANNUAL GENERAL MEETING PLUS 20TH ANNIVERSARY CELEBRATION
with Speaker Keith Westcott – The Queen's Coins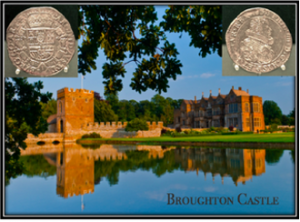 Standing in front of a Jury in 'the dock' of Oxford Crown Court, Keith's discovery of 'The Broughton Castle Hoard' is set down in history, as the very last case in the 1000-year-old, British Common Law of Treasure Trove.
However, the findings of the inquest, that a soldier buried the coins before the civil war siege of the castle, was soon to be turned on its head.   A report appeared suggesting that the Spanish silver coins had belonged to Queen Henrietta Maria, brought back from The Netherlands to fund the King Charles 1st Royal Cause, in return for selling off the Crown Jewels… the following research revealed fact to be, more bizarre than fiction.
Keith's search and discovery of one of Britain's largest Roman villas in 2016, as a result of his initial theory which predicted it was there, has gained worldwide interest.  Now a National Award-winning Director and Tutor with a course at the University of Oxford, his talks look to bring a sense of adventure to heritage, history and archaeology.
Looking forward… with financial backing from Historic England, He is developing a research and educational 'Institute of Detectorists', to promote a responsible and ethical approach to finding portable antiquities, a story in itself!
Tuesday 7th December – 2pm for 2.30pm
Venue: Haddenham Village Hall
ELLESBOROUGH SILVER BAND & CHRISTMAS REFRESHMENTS

What could be more festive than a Silver Band at Christmas?
Founded in 1896, the band has a colourful history playing to audiences (including royalty!) at home and abroad. Over the years the band has played prestigious venues such as Chequers and the Albert Hall.
The band was first led by Ellesborough man George Birch. The band was only disbanded during the two world wars.
During Neville Chamberlain's reign as Prime Minister, the band was invited to Chequers to play Christmas Carols. In 1992, the band played in front of Prince Charles and Princess Margaret at the Guttmann Centre in Aylesbury.
The band has undertaken tours to Germany and France, and had a string of successes in the early 1990s when we won several awards, including getting to the National Brass Band Finals at the Albert Hall twice.
2022
Tuesday 11th January 2022 – 2pm for 2.30pm
Venue: Haddenham Village Hall
Timothy Walker – Plant Hunting in Eastern Anatolia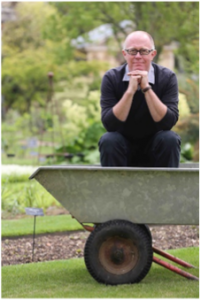 Timothy read Botany at University College Oxford, and on graduation  worked at the University of Oxford Botanic Garden, Savill Garden Windsor,and at the Royal Botanic Gardens Kew.  In 1995 he was awarded a Master of Horticulture by the Royal Horticultural Society of London.
He went back to the University of Oxford Botanic Garden & Harcourt Arboretum,  finally as Director.  Between 1992 & 2000 the OBGHA won 4 gold, 2 silver-gilt, and one silver medal at the Chelsea Flower Show London.
He has given more than 1,500 talks in Britain, Ireland, North America, and Australia to more than 100,000 people in audiences ranging from 20 to 350.  Since 1992 he has been a research lecturer in the Department of Plant Sciences Oxford and  lectures to all three years of the Biological Sciences course..  From 1994 he was a non-stipendiary college lecturer in Plant Conservation at Somerville College Oxford and held a similar position at Pembroke College Oxford since 2007.  In 2010 he was elected as a Fellow of the Linnaean Society of London.
From August 2014 he has been a stipendiary lecturer in Plant Sciences at Somerville College, Oxford, and now holds similar positions at Pembroke College and Hertford College.
His talk on Plant Hunting in Eastern Anatolia takes the form of a travelogue covering some 2,000 miles visiting the Pontic Mountains, the plain of Erzurum and the foothills of Mount Ararat amongst other places of outstanding beauty.
The flora of Turkey is vast numbering many thousands of species.  This talk concentrates on the north-eastern corner of the country where many of our common garden plants come from as well as many choice alpine species
Tuesday 8th February 2022 – 2pm for 2.30pm
Venue Haddenham Village Hall
Jim Ellis – Our Brains: How we remember and why we forget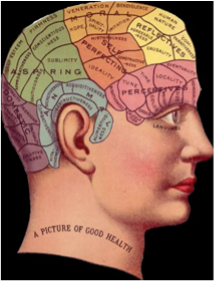 Jim's career began in 1973 as an RAF radar technician before moving onto guided missiles – as a technician, instructor and maintenance team leader.  He was later commissioned as an Education and Training Officer, working as a maths and electronics lecturer, software engineer, systems analyst and latterly a training analyst and designer, specialising in the development of computer-based learning.
After leaving the RAF he continued in adult online and e-learning – as a designer, developer and project manager – before joining the Open University as Head of Interactive Media.  Here he gained a Doctorate in Education (thesis: The Design of Online Learning Content) and also Senior Fellowship of the Higher Education Academy.  He was the OU's Head of Learning Design until taking early retirement in 2018.
Jim is now an occasional learning design consultant and an active member of Wendover U3A.
Jim's talk will help us to understand our brains. How do people accumulate, understand and apply information?  What does our brain do to help us remember and make sense of new things?  Do we all do this in the same way?  Why are different people skilful at maths, sport or languages, but rarely all three?  And where did you leave your glasses?
In this lively presentation, Jim will address all of the questions above and dispel some common myths about the brain.  He uses numerous examples to illustrate his points and encourages audience participation – but only if they are comfortable doing so
Tuesday 8th March 2022Getting a gratitude attitude – Talk from Elisabeth Gowing
For more than 4 years Elisabeth has been keeping a daily gratitude diary and reading, writing and giving talks about the science of gratitude (She even took part in a University of Berkeley study) and its impact on well-being.
She has learned (from theory and practice) what to do with journal entries to maximise the impact on her happiness (and maybe the world's).
Elisabeth has ended up in some ridiculous situations and mulled on the link between gratitude and such diverse phenomena.
An experienced public speaker, over the last few years she's given over 250 lectures and talks in schools (as a guest in classrooms, at assemblies, or as the motivational speaker for prizegiving) and universities,  on Excess Baggage, Saturday Live and 'From Our Own Correspondent' on BBC Radio 4,  ABC Radio in Australia, at beekeeper groups,  bookshop signings and ticketed events,  a cookery demo at the London Book Fair,  women's groups, branches of U3A, the English Speaking Union, Rotary Clubs and NADFAS/ The Arts Society,  the Albanian Presidency at the invitation of the First Lady, in London at the Royal Anthropological Institute, at the American Embassy, Prishtina, and to foodies, literary festivals, RHS Wisley, museums, a lifeboat station and a jazz club.
Joining the Meetings
The General Meetings are open to all members of Haddenham U3A.
Angela Hart, on behalf of the U3A Committee, organises the speaker programme. If you have any suggestions of good speakers who would be suitable for the U3A General Meetings, please contact Angela on 01844 292070 or speakers@haddenhamu3a.co.uk
The committee organises the rota of volunteers for the preparation of the venue.