General Meetings
General meetings of Haddenham U3A usually have a guest speaker and from April 2020 will be held on the first Wednesday of each month. Members arrive from 2.15 for a 2.30 start. Meetings usually last for an hour and a half, including time to socialise over a cup of tea.
Guest speakers cover a wide variety of topics of general interest to enable an increased awareness of our locality and our world, embracing history, travel, nature, science and culture, with a balanced programme to meet U3A aims.
We hope you will enjoy our meetings, learn something new, get to know other members, and occasionally volunteer to help out.
In accordance with the Government guidelines, we have cancelled all our normal General Meetings until further notice.
However, we continue to have an interesting programme of talks by Zoom and more members are logging in to enjoy them.
The meetings listed below are by Zoom and must be pre-booked by responding to the notice sent from our database of members.   An invitation will then be sent to your email 24 hours before the event giving details on how to access.
Venue
The normal monthly meetings take place at:
Bradmoor Farm Function Suite
4 Stanbridge Road
Haddenham
HP17 8JX
There is ample parking at the venue.
Costs
General meetings are free to members of Haddenham U3A.
SPEAKER INFORMATION – U3A PROGRAMME 2021
Wednesday 3rd March 2021 via Zoom
Dr Kathryn Harkup – Chemistry of the Human Body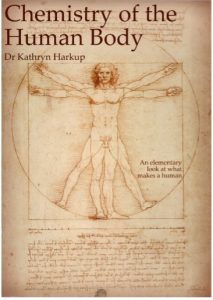 There are 92 naturally occurring elements in the Periodic Table but how many of them would you need to make a human? The chemical formula for a human has some surprising inclusions and the recipe to make a fully functioning person is carefully balanced. This talk looks at some interesting facts about the elements that make us what we are.
Kathryn is a chemist and author. She completed a doctorate on her favourite chemicals, phosphines, and went on to further postdoctoral research before realising that talking, writing and demonstrating science appealed a bit more than hours slaving over a hot fume-hood. She writes and gives regular public talks on the disgusting and dangerous side of science.
Kathryn's first book was the international best-seller A is for Arsenic: The Poisons of Agatha Christie, which was shortlisted for a Mystery Readers International Macavity Award and a BMA Book Award. She has also written Making the Monster: The Science of Mary Shelley's Frankenstein. Her third book, Death by Shakespeare: Snakebites, Stabbings and Broken Hearts came out in March 2020.
Wednesday 7th April 2021 – via Zoom
Bad boys and gutsy girls: two centuries of British travellers in the Balkans – by Robert Wilton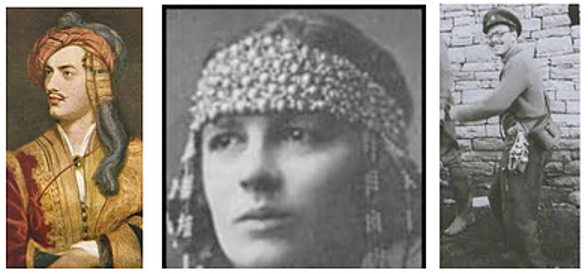 Robert is a widely experienced speaker who has been working on and in the Balkans for more than twenty years. He was a Whitehall specialist on the region for many years, advisor to the Prime Minister of Kosovo in the period leading to the country's independence, head of a human rights mission in Albania, and co-founder of The Ideas Partnership charity helping marginalised children into education. He's the author of several historical novels – his most recent Edwardian thriller, Poison in Paris, set on the Orient Express – and a published translator of Albanian literature.
​His talk:
The Balkans region has always been seen as one of the wild parts of the world: mysterious, exotic and dangerous. Since the early 1800s, British men and women have been attracted there: adventurers, soldiers, poets, painters and humanitarians. Some were trying to find; some were trying to escape. From Lord Byron to Rebecca West, Edward Lear to Trotsky Davies, they opened up a world to us. In the lands we now know as Albania, Bosnia, Croatia, Kosovo, Macedonia, Montenegro, and Serbia, these diverse and colourful characters encountered places beyond their imagining, and none of them was unchanged. 'Bad Boys and Gutsy Girls' is the entertaining story of these remarkable individuals, what they discovered, and what it means to us today.
Wednesday 5th May 2021 via Zoom
Speak Up and Mind the Furniture – "An Actors Life for Me" – Jeff Rozelaar
Members will remember a very entertaining talk Jeff gave to us a couple of years ago entitled "Bacon and Bagels" which was about his upbringing in the East End, and which he wrote a book about.  Now he comes to talk about another aspect of his life.
As an experienced amateur actor for 50 years and a professional film extra for 5 years Jeff relates a series of anecdotes about the mishaps on stage and off and those that take place behind the camera.  He describes his favourite plays and roles and what he considers to be great moments in drama. Jeff will provide a series of monologue extracts as different characters.
Joining the Meetings
The General Meetings are open to all members of Haddenham U3A.
Angela Hart, on behalf of the U3A Committee, organises the speaker programme. If you have any suggestions of good speakers who would be suitable for the U3A General Meetings, please contact Angela on 01844 292070 or speakers@haddenhamu3a.co.uk
The committee organises the rota of volunteers for the preparation of the venue.